domesticity is not my friend.

the more i cook though, the more eating becomes as appealing as watching "bodybuilding pensioners". & while i like old geezers (patrick dempsey, this is a direct allusion to you), i prefer my geezers not quite on the dying side.

RAW MEATS, I WISH YOU DIDN'T HAVE TO FEEL SO DISGUSTING IN MY FINGERS. YOU SMELL WEIRDER THAN THE CONTENTS OF MY SISTER'S BAG. UGH.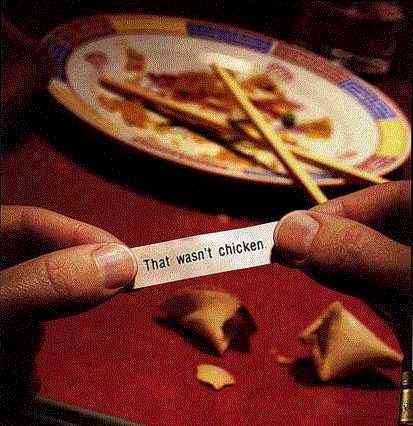 so,
i can't cook, i can't multi-task & i pretty much have the relationship-mentality of a neanderthal.
EXCUSE ME WHILE I REPEATEDLY BASH MY HEAD IN WITH THE FRIDGE DOOR WHILE I COME TO TERMS OF THE EPIPHANY THAT MAYBE, JUST MAYBE, I AM ACTUALLY NOT FEMALE.


Posted in: on Friday, January 18, 2008 at at 9:42 PM